Summer holidays are in full swing here at The Glamping Orchard, children's laughter drifts across the fruit laden plum and apple trees as families take time out and unplug from the modern technological world to reconnect together playing hide and seek, ball games and enjoying our assortment of animals as their neighbours.
Life on a small holding starts with a good morning neigh, baaa, cluck, quack and an oink! Take the gravel path in the orchard and collect some eggs from our chickens or collect a basket filled of local produce for breakfast. Spend the morning exploring the surrounding orchards, running through the fields and making friends with our pigs, lambs, horses, ponies, chickens, ducks and our newest cutest addition a kid pygmy goat!
Meet Oreo!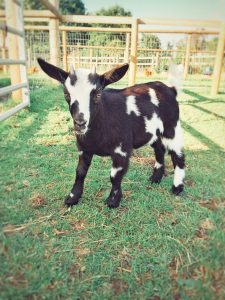 Super cute and very naughty! Loves cuddles, but can get out of anywhere….. he paid a visit to Belle's guests last night!
Eggbert and Maude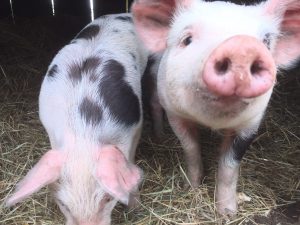 This squealing duo love anyone saying hello and the odd scratch behind the ear and of course food is always welcome!
 Gorgeous and Skye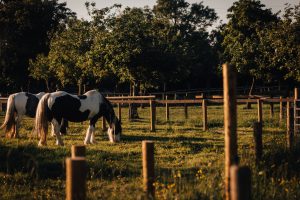 Our beautiful gypsy cob horses, gently grazing out in the paddock and are willing anytime to take guests on a carriage ride through the lanes, taking in the scenery with a stop off at a local pub – it's often the simple things that are the most enjoyable!
 Jasper pony and Dice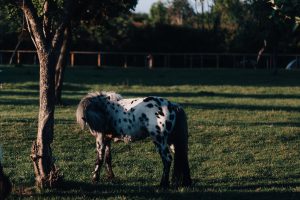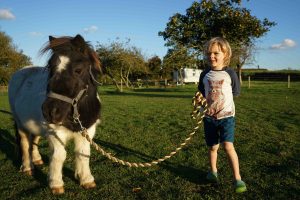 The smaller cheeky companions. Watch them play chasing each other round the orchard and smile when they get lots of cuddles and groomed from eager children wanting to get involved.
Dan, Lilly, Rosie and Jim our comical Indian Runner Ducks.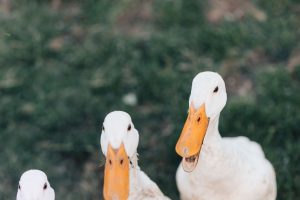 Watch our quacking foursome with delight as they skid into the pond and waddle upright as they run in complete unison.
Finally, but not least our assortment of lambs.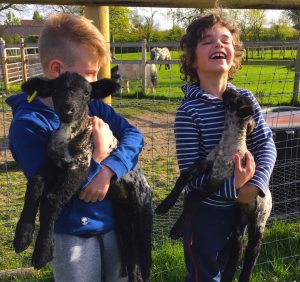 Watch as they skip and jump and generally enjoy the good life.
Guests tell us the secure orchards where kids can roam freely and safely and the interaction with the animals is one of the highlights of their stay. So along with stylish accommodation, comfy beds, plush linen and all the amenities you could wish for, The Glamping Orchard really is a little haven to relax, rejuvenate and enjoy adventures & experiences, creating memories to last a lifetime.
Our next weekend availability is from 20th October, ready for half term. Autumn is a lovely time to visit, the leaves have turned crisp and orange and the area is simply beautiful. From warm apple cider to snuggling by a log burning stove, there are so many reasons to enjoy Autumn glamping.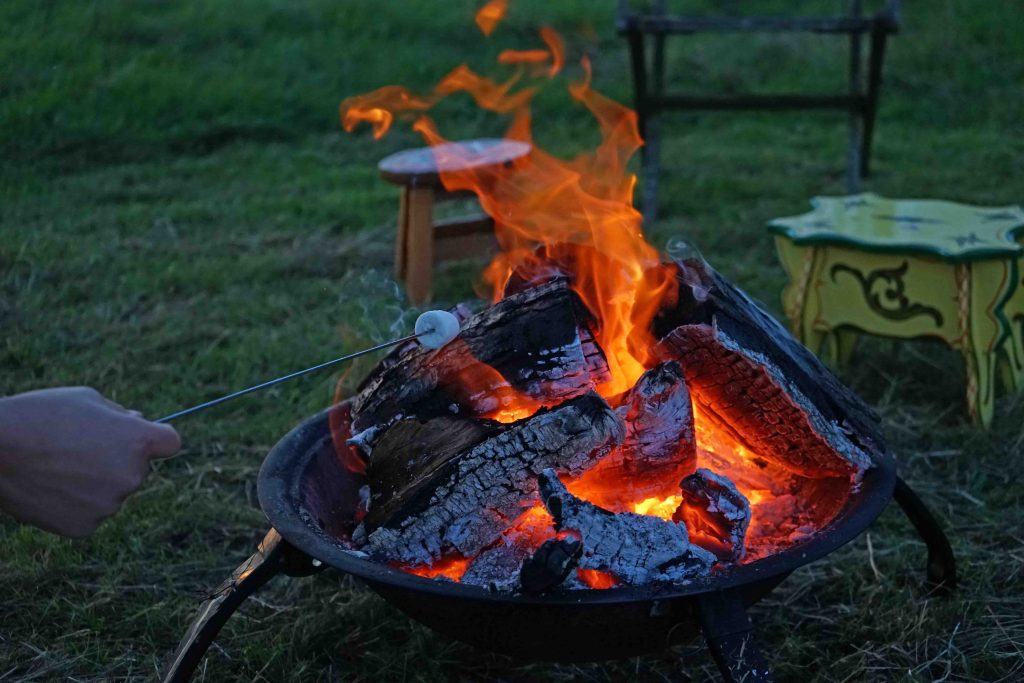 Click here for our latest availability and our booking page.